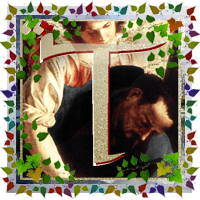 his is the Rule and life of the Friars Minor, namely: to observe the Holy Gospel of our Lord Jesus Christ by living in obedience, without property and in chastity. Friar Francis promises obedience and reverence to Pope Honorius and his canonically elected successors, and to the Roman Catholic Church." (Rule of St. Francis, Ch. 1)
Franciscan Friars of the Immaculate
Like the Seraphic Father St. Francis, the Franciscans of the Immaculate strive to be perfectly conformed to the poor, humble, crucified Jesus through a life of charity, supernatural charity and poverty. They are totally consecrated to the Immaculate Virgin after the recent example offered by St. Maximilian Mary Kolbe.
A community of prayer, of poverty, of penance, in the spirit of total consecration to the Immaculate Virgin in the manner of St. Maximilian Mary, so that She may transform us, like St. Francis, into Jesus Crucified, and may let us be consumed in the conquest of all souls for God.
Franciscan Sisters of the Immaculate
The Franciscan Sisters of the Immaculate are a contemplative-active Religious Institute of Pontifical Rite founded by Father Stefano Maria Manelli and Father Gabriele Maria Pellettieri. They are the first female religious Institute in the history of the Church to observe the First Rule of Saint Francis of Assisi.
What distinguishes this Institute from others is the Marian Vow of Unlimited Consecration to the Immaculate that animates and permeates the three classic vows of poverty, chastity and obedience. This gives a 'Marian flavor' to our entire life.
Our Patron Saints are:
St. Joseph, Spouse of the Virgin Mary
St. Francis of Assisi
St. Clare of Assisi
St. Maximilian Kolbe
St. Pio of Pietrelcina