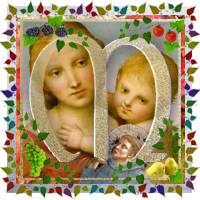 ount Saint Francis Hermitage is a Catholic, Marian retreat center and formation house run by the Franciscans of the Immaculate. With 150 acres of rugged terrain in the hills of Maine, NY, Mt. St. Francis offers an ideal place of prayer and solitude for religious and faithful alike. Here one can be alone with God in silence; here those who are living under pressure, who are worn out by the burdens of daily life, can draw near to the Eucharistic Heart of Jesus and the Immaculate Heart of Mary in prayer. Mount St Francis is open for prayerful visits from dawn until dusk. The Holy Sacrifice of the Mass is offered daily at the Oratory located at the Marian Friary (see Mass Schedule). The peaceful surroundings of God's creation afford everyone an atmosphere of quiet recollection.

Recent News From the Mount
We've recently upgraded our website!
It's now safer, quicker and more mobile friendly!